If you're anything like us, you've put off holiday shopping and are now panicking. Not to fear! Our team has compiled a list of great coffee gifts from fancy to casual. We've also thrown in some neat San Francisco spots to take visiting friends and families. Here are our favorites:
---
Hanna's Picks
Andytown Roasters – I love everything about this coffee shop. Located in the Outer Sunset district of San Francisco, this shop is the perfect spot to grab a cappuccino and walk SF's foggy beach with visiting family. For gifts, you can order their dreamy roasts and other accessories online. They also just launched a pretty neat subscription service.Nitro Cold Brew – Nitro cold brew is a fun gift for friends who like experimenting with different types of coffee. Grab a 6 pack  and instruct them to slowly, dramatically pour into their designated beer mug. Some great options are Cuvee's Black and Blue and Stumptown's Nitro Cold Brew. The video above, sums up quite nicely how you feel after a can.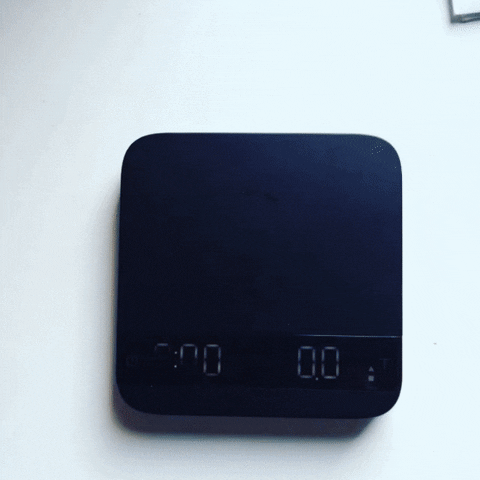 Acacia Lunar Scale – So sleek, so handsome. All I want for Christmas is the Acacia Lunar Scale. Not only is this scale designed for coffee enthusiasts (it monitors the weight, time and flow-rate as you brew coffee) but it also matches my Matte Black Stagg! Now all I need to do is outfit the rest of my kitchen matte black…
---
Molly's Picks
Mistobox Coffee Subscription – We use Mistobox here at Fellow. It's like Christmas once a month when the box arrives at our door.  They do a great job with their selection, delivering our favorites as well as sending us experimental roasts.
How to Make Coffee: The Science Behind The Bean – Learn the chemistry behind what makes coffee so special. Why do we grind and brew our beans at such exact specifications? Lani Kingston tells you why in this digestible, clever read.
Wrecking Ball – Currently my favorite coffee roaster. Wrecking Ball's Ethiopian and Guatemalan coffees, in particular, brighten up my mornings!
---
Jake's Picks
Caribou Reindeer Blend – Caribou Coffee's Reindeer Blend is a treat I look forward to every year. This blend combines rich flavors from Central America, Indonesia and a rare aged Sumatra. The Sumatra adds a spice that makes this mix a quality holiday treat.
Stanza Coffee – Every time I visit Stanza in the Mission district of San Francisco they blow me away with their selection. As a multiroaster, Stanza is committed to providing access to roasters from around the country. Constantly rotating between different cities, Stanza doesn't brew any San Francisco roasters. It's a great holiday treat to visit Stanza if you're in the Bay Area. They also support local artists and bakeries like Pebbles Organic Donuts. As a donut aficionado, I appreciate this.
Handground Precision Grinder – We're pretty pumped for the black version of this grinder. It's going to go great with our Matte Black Stagg in the office. We've also had the pleasure of watching these guys through their Kickstarter and manufacturing process. It's been awesome keeping up with their progress on their Kickstarter page.